Have you ever seen the movie, "Real Women have Curves"? America Ferrara plays one of the main characters who works in a sweatshop in Los Angeles. The thing that I always remember about that movie is that Carmen (America Ferrara) begins working in the sweatshop as a presser. She wanted to be one of the sewing machine operators but they started her at the pressing machine. Explaining to her that pressing was one of the most important steps and the last step before the garment was hung to be shipped out.
Now we as sewists know that "Press As You Go" is the golden rule. However, do you do it every time? I thought about this as I was making those simple t-shirt dresses. I know that I doubled the amount of time it took to make those dresses because of the amount of pressing that went into making them.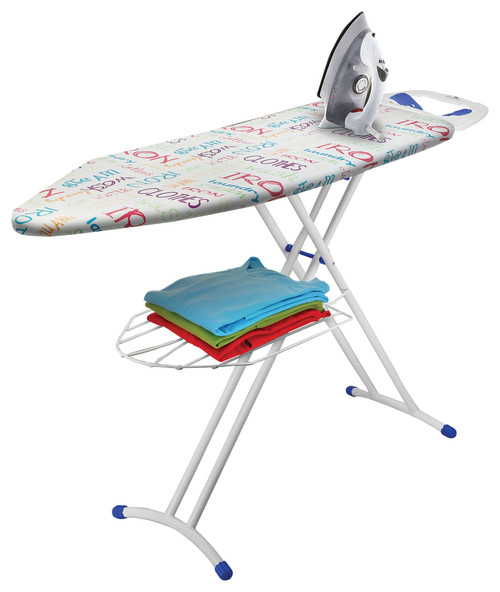 So is pressing important to you? Do you follow the golden rule? Do you press every seam flat, then open? Do you know not to cross sew seams until the first seam is pressed? Have you invested in the best pressing tools there are? The best iron you can afford? Pressing tools like a sleeve board, a ham, a clapper?
Do you spend as much time pressing your garment while making it as you do with pattern alterations, fitting challenges & changes, as well as, sewing the garment? It's like if you had a tent with tent poles, your tent can stand without that fourth pole but it stands so much better with it.
Now there have been some great articles written about pressing but I personally love the series that Ann of Gorgeous Fabrics has written about it. My two favorites are, "Pressing: When you care enough to sew the very best!" and "Pressing Impressively without Impressions."
I know there is so much information available on the internet because you can google how to do anything. However, I think it's important to visit the sites that give you the best advice to take your sewing to the next level. I love Ann's pressing advice and hope that it will help you step up your press game too.
That way whether you are making a simple "Learn to Sew" garment or an involved tailored one, using good pressing techniques can make the difference between a Becky Homecky garment or the statement, "Did you really make that? It looks like RTW!"
That's today's ramble...let me know what you think, okay?!
...as always more later!